This is Vol. II, numbers 11-20, of the 100 movies you can't miss and must see.
11.
Braveheart
The story of how a man became a legend and how the Scottish people fought back against tyranny.
Starring
Mel Gibson
12.
Lord of the Rings, the Trilogy
Join Frodo, Aragorn, and their friends as they embark upon an epic adventure to fight for good and destroy evil forever. Based upon the beloved masterpiece by J.R.R. Tolkein.
Starring
Elijah Wood, Viggo Mortenson, Hugo Weaving, Liv Tyler, and Ian McKellen
13.
A Beautiful Mind
A mathematician, possibly the most brilliant in the country, finds himself at odds with his own mind. Will he overcome, or will madness consume him?
Starring
Russell Crowe and Jennifer Connelly
14.
Last Samurai
When American military captain Nathan Algren is recruited to train the Japanese army to fight against the uprising Samurai, he never could have dreamed that it was his destiny to become one of them.
Starring
Tom Cruise and Ken Watanabe
15.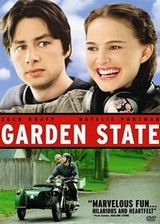 Garden State
A young man returns to his hometown for his mother's funeral. He must come to terms with his father, whom he hasn't spoken to in ten years. When he meets a girl named Sam, he may just realize that life is worth the living.
Starring
Zach Braff and Natalie Portman
16.
Titanic
This heartwrenching tragedy is seen through the eyes of Jack and Rose, two passengers on the great oceanliner, Titanic. They find themselves madly in love with each other although their social status forbids such union. Will love triumph?
Starring
Leonardo DiCaprio and Kate Winslet
17.
Chocolat
When a woman and her daughter come to town to open a chocolate shop, the townspeople find that such sinful temptation will teach them about love, acceptance, and forgiveness.
Starring
Juliette Binoche, Alfred Molina, and Johnny Depp
18.
War of the Worlds
Aliens are attacking the earth, and it's one man's mission to keep he and his family both alive and together.
Starring
Tom Cruise, Dakota Fanning, and Justin Chatwin
19.
Pay It Forward
A class assignment to better the world becomes a nation-wide movement. One boy decided to change someone's life for the better and instead of asking for a favor in return, he asked that the favor be passed forward.
Starring
Haley Joel Osment, Kevin Spacey, Helen Hunt, and Jim Caviezel
20.
Mission:Impossible
Ethan Hunt, a top spy for his agency, finds himself under suspicion of being a mole. Hunt must discover the true mole before it's too late- without his agency's help.
Starring
Tom Cruise, Ving Rhames, and Jon Voight
Recommendations: Titanic, Braveheart, and A Beautiful Mind